---
LET'S RECOVER THE FORESTS OF THE EARTH!
We know that there is no planet b. We are committed to reducing our environmental impact and helping other people & companies do the same. Together, we can tackle the climate crises and create a sustainable, low-carbon future for all.

Our partnership with Plant-for-the-Planet Foundation contributes to Salesforce's mission of planting 100,000,000 Trees and empowering the next generation to make a stand for a more sustainable life in the future.

Let's plant the seeds and get growing. Read more below and click on the donate button to choose your tree planting projects.

#StopTalkingStartPlanting
Our VRP client project leaderboard
The following list shows the number of trees we planted on behalf of our customer projects. These are updated monthly in arrears. Each month we will add more global projects.
| | | | |
| --- | --- | --- | --- |
| Tree Count | VRP Client | Tree-Planting Project | Month |
| 2750 | VRP Consulting | Philippines Malizia Mangrove Park | Jan 2022 |
| 655 | HiTech USA | Yucatan Restoration, Mexico | Dec 2021 |
| 634 | HiTech USA | Eden Reforestation Projects - Kenya | Jan 2022 |
| 445 | HiTech Netherlands | Wiederaufforstung Spessart, Germany | Jan 2022 |
| 204 | E&U USA | Philippines Malizia Mangrove Park | Jan 2022 |
| 166 | Finance USA | Creating Thornforests in the Lower Rio Grande Valley, Texas | Jan 2022 |
| 126 | Hospitality USA | Chignecto Isthmus Restoration Forest, Canada | Jan 2022 |
| 102 | Consulting UK | Yucatan Restoration, Mexico | Dec 2021 |
| 96 | Nonprofit USA | Chignecto Isthmus Restoration Forest, Canada | Jan 2022 |
| 81 | Nonprofit USA | Creating Thornforests in the Lower Rio Grande Valley, Texas | Jan 2022 |
| 76 | Consulting USA | Eden Reforestation Projects - Kenya | Jan 2022 |
| 52 | Nonprofit USA | Chignecto Isthmus Restoration Forest, Canada | Jan 2022 |
| 51 | Healthcare USA | Creating Thornforests in the Lower Rio Grande Valley, Texas | Jan 2022 |
| 51 | Consulting USA | Eden Reforestation Projects - Kenya | Jan 2022 |
| 48 | Agriculture Switzerland | Eden Reforestation Projects - Kenya | Jan 2022 |
| 45 | Education USA | Creating Thornforests in the Lower Rio Grande Valley, Texas | Jan 2022 |
| 44 | Consulting Netherlands | Yucatan Restoration, Mexico | Dec 2021 |
| 40 | Finance Germany | Yucatan Restoration, Mexico | Dec 2021 |
| 34 | Consulting UK | Eden Reforestation Projects - Kenya | Jan 2022 |
| 28 | Consulting Germany | Yucatan Restoration, Mexico | Dec 2021 |
| 26 | Consulting Israel | Yucatan Restoration, Mexico | Dec 2021 |
| 25 | Consulting USA | Eden Reforestation Projects - Kenya | Jan 2022 |
| 25 | Education Switzerland | Wiederaufforstung Spessart, Germany | Jan 2022 |
| 25 | Consulting Bulgaria | Eden Reforestation Projects - Kenya | Jan 2022 |
| 25 | Consulting Netherlands | Yucatan Restoration, Mexico | Dec 2021 |
| 25 | Consulting USA | Yucatan Restoration, Mexico | Dec 2021 |
| 25 | Consulting UK | Yucatan Restoration, Mexico | Dec 2021 |
| 21 | Entertainment USA | Chignecto Isthmus Restoration Forest, Canada | Jan 2022 |
| 18 | Manufacturing Singapore | Philippines Malizia Mangrove Park | Jan 2022 |
| 17 | Advertising UK | Philippines Malizia Mangrove Park | Jan 2022 |
| 17 | HiTech USA | Eden Reforestation Projects - Kenya | Jan 2022 |
| 17 | Consulting South Africa | Platbos Reforestation Project, Zambia | Jan 2022 |
| 13 | Media USA | Philippines Malizia Mangrove Park | Jan 2022 |
| 13 | HiTech Netherlands | Eden Reforestation Projects - Kenya | Jan 2022 |
| 13 | Finance UK | Philippines Malizia Mangrove Park | Jan 2022 |
| 13 | Consulting Netherlands | Eden Reforestation Projects - Kenya | Jan 2022 |
| 13 | Consulting Germany | Yucatan Restoration, Mexico | Dec 2021 |
| 13 | Finance Germany | Yucatan Restoration, Mexico | Dec 2021 |
| 11 | HiTech USA | Yucatan Restoration, Mexico | Dec 2021 |
| 10 | HiTech Netherlands | Wiederaufforstung Spessart, Germany | Jan 2022 |
| 9 | HiTech USA | Yucatan Restoration, Mexico | Dec 2021 |
| 8 | Nonprofit UK | Philippines Malizia Mangrove Park | Jan 2022 |
| 8 | Consulting Israel | Yucatan Restoration, Mexico | Dec 2021 |
| 8 | Nonprofit USA | Yucatan Restoration, Mexico | Dec 2021 |
| 7 | Finance UK | Yucatan Restoration, Mexico | Dec 2021 |
| 6 | Consulting USA | Philippines Malizia Mangrove Park | Jan 2022 |
| 6 | Consulting USA | Chignecto Isthmus Restoration Forest, Canada | Jan 2022 |
| 6 | HiTech USA | Yucatan Restoration, Mexico | Dec 2021 |
| 5 | Nonprofit Australia | Caring for Country in Western Australia | Jan 2022 |
| 5 | HiTech India | Yucatan Restoration, Mexico | Dec 2021 |
| 4 | Utilities UK | Philippines Malizia Mangrove Park | Jan 2022 |
| 4 | Consulting Spain | Eden Reforestation Projects - Kenya | Jan 2022 |
| 4 | Consulting Israel | Yucatan Restoration, Mexico | Dec 2021 |
| 3 | Consulting Netherlands | Philippines Malizia Mangrove Park | Jan 2022 |
| 3 | Media UK | Philippines Malizia Mangrove Park | Jan 2022 |
| 3 | Education USA | Philippines Malizia Mangrove Park | Jan 2022 |
| 3 | Consulting USA | Yucatan Restoration, Mexico | Dec 2021 |
| 3 | HiTech USA | Yucatan Restoration, Mexico | Dec 2021 |
| 2 | Utilities UK | Courtown Watershed Restoration, Ireland | Jan 2022 |
| 2 | HiTech India | Agroforestry Anantpur, India | Jan 2022 |
| 2 | Recruitment Netherlands | Philippines Malizia Mangrove Park | Jan 2022 |
| 2 | Manufacturing UK | Courtown Watershed Restoration, Ireland | Jan 2022 |
| 2 | HiTech Poland | Yucatan Restoration, Mexico | Dec 2021 |
| 1 | Hospitality UK | Philippines Malizia Mangrove Park | Jan 2022 |
| 1 | Recruitment Netherlands | Philippines Malizia Mangrove Park | Jan 2022 |
| 1 | F&B Netherlands | Philippines Malizia Mangrove Park | Jan 2022 |
| 1 | Nonprofit Netherlands | Philippines Malizia Mangrove Park | Jan 2022 |
| 1 | HiTech USA | Yucatan Restoration, Mexico | Dec 2021 |
As part of VRP's drive towards net carbon zero operations, our commitment to support sustainable global impact projects, and as part of our Pledge 1% program, VRP will make a donation on behalf of all our client projects by planting trees across the globe.  You can find more information about Plant-for-the-Planet or the planting projects at
www.plant-for-the-planet.org
Lass uns gemeinsam eine bessere Zukunft gestalten
Unsere gemeinsame Geschichte
2009 Beginn der Zusammenarbeit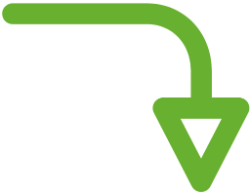 November 2016 Erste gemeinsame Akademie in Wien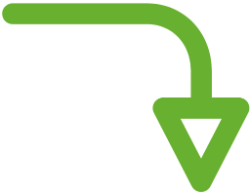 Seit Ende 2019 auch international Zusammenarbeit mit Develey Italia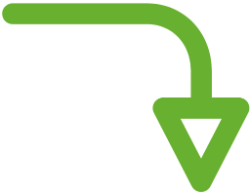 2010 Erster Run4Trees Lauf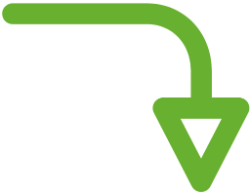 Mai 2019 Vierte Akademie in Wien → bisher 119 Kinder von Develey und Plant-for-the-Planet zu Botschaftern für Klimagerechtigkeit ausgebildet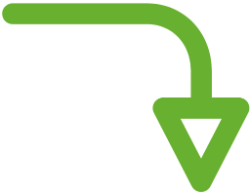 Dezember 2019 100.000 Bäume-Marke erreicht
Unsere gemeinsame Geschichte
2009 Beginn der Zusammenarbeit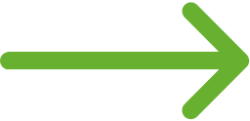 2010 Erster Run4Trees Lauf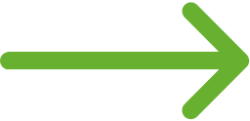 November 2016 Erste gemeinsame Akademie in Wien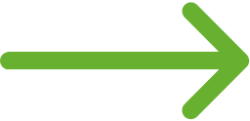 Mai 2019 Vierte Akademie in Wien → bisher 119 Kinder von Develey und Plant-for-the-Planet zu Botschaftern für Klimagerechtigkeit ausgebildet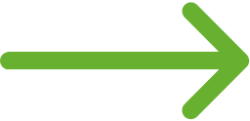 Seit Ende 2019 auch international Zusammenarbeit mit Develey Italia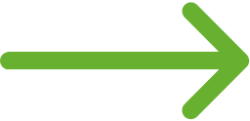 Dezember 2019 100.000 Bäume-Marke erreicht