---
Let's all be part of an optimistic climate crisis story!
Once upon a time in Ghana, there lived Mohammed. Growing up in a region at the very forefront of the climate crisis, he decided that it's time to act. Together with the wonderful people of the Banpewa community, they set on a mission to bring back their precious forests. Being good friends with Šimon, a speaker at TEDxUNYP 2023, they are now inviting you, the audience – join us and make a positive impact!
The story gets better with each tree that you donate!
Simply click here, it only takes a few seconds.
Let's create a better future together. Everybody wins!
Get to know the planting project.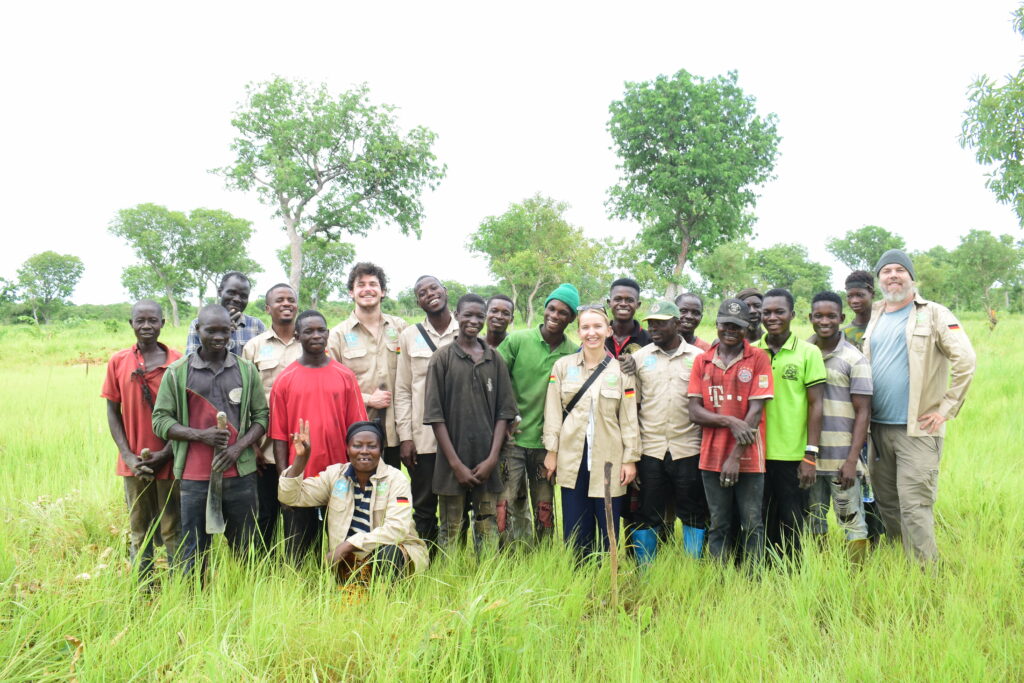 Plant-for-Ghana – Ghana
Plant-for-Ghana is a pioneer reforestation project that aims to restore 10 million trees of a variety of local tree species in the Northern Savannah Ecological Zone of Ghana. Mixing restoration with agroforestry, it creates green jobs in rural areas, raises awareness on biodiversity and empowers families and women groups to get back on their feet.


Find out more
here
.
€2.00 per tree
Mohammed Dannakabu (founder of Plant-for-Ghana) and Šimon Michalčík (founder of Plant-for-the-Planet Czech Republic)
It's not just about trees.
Plant-for-Ghana is a community-driven project. It aims for both environmental and socio-economic impact.


That means:
• sustainable employment
• income opportunities for women
• high variety of native tree species
• sustainable forest products like honey, cashews or mangos

• potential to bring back animals like monkeys, antelopes or elephants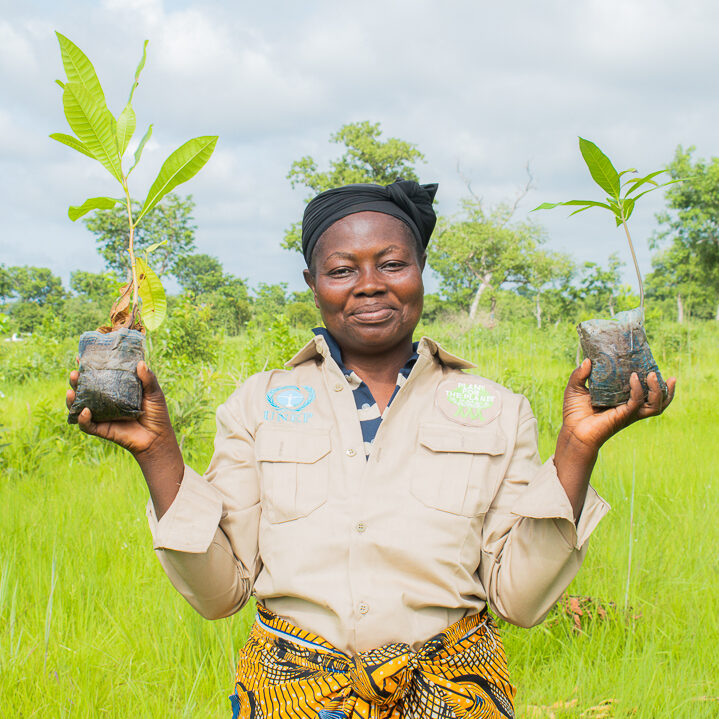 Madame Edith (head of nursery at Plant-for-Ghana)
Plant-for-the-Planet
Starting in 2007 as a global movement of children and youth, Plant-for-the-Planet has empowered almost 100,000 young people to act towards a positive solution to the climate crisis. They aim to unify the world's efforts to restore forests using free, transparent online tools for monitoring and fundraising. On their own restoration projects in Yucatán, Spain or Ghana, they raise the standards of what quality forest restoration should be like.
Learn more on pp.eco
---